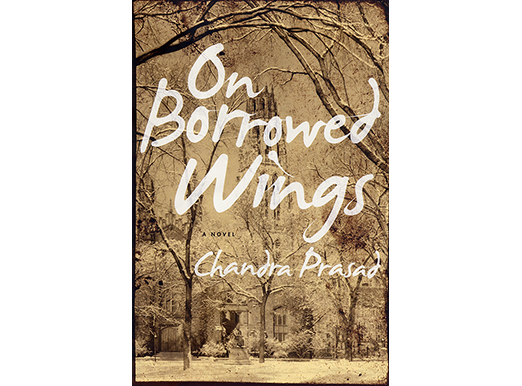 Impeccably researched and vividly written, Chandra Prasad's imaginative novel transports readers to the male-dominated world of 1930s Yale, through the eyes of an unlikely female narrator.
Adele Pietra has heard her mother say that her destiny is carved in the same brilliantly hued granite her father and brother cleave from the quarry of Stony Creek, Connecticut—she is to marry a stonecutter. But when Adele's brother, Charles, dies unexpectedly, Adele sees the chance to change her life. Enrolling at Yale as Charles, Adele assumes his identity—and gender—as a way to leave behind her mother's expectations and the limitations of her small town.
Part social history, part adventure tale, and part coming-of-age story, On Borrowed Wings pairs a perennially intriguing theme with a perfectly rendered setting to create an unforgettable and auspicious novel.
Buy on Amazon
Buy on Barnes & Noble
Buy at Powell's
See what people are saying: